The Graph Coin Price Analysis Chart
SOL

TRX

BTC

KNC

SOLVE

STRAX

ENJ

GLM

CVC

AAVE

LYXE

NXT

ZRX

XEM

PAC

XFA

PAY

FESS

ADA

XRP

BDCC

COMP

ICP

C2C

DGB

MATIC

CFG

BNTX

VET

CLOAK

BTCHG

POLY

USDC

SHIB

THETA

GRT

BTS

DIVI

BAT

CL

XLM

DODO

XLA

MKR

1INCH

REN

FTT

FORTH

ETL

REP

AVAX

SXP

OCEAN

EWT

ALGO

RVN

OMG

UNI

WIN

DASH

CHZ

IOST

SRM

KAVA

FUNJO

XDC

LSK

LINK

FCT

QTUM

VYNC

LTC

DOGE

XMR

DOT

HYBN

MANA

STEEM

BCH

LPNT

MAHA

BAL

FIL

VBIT

M3C

PIVX

BDX

BTT

HYDRO

FKD

DCN

VGX

SNX

TOMO

XTZ

AOG

ATOM

SC

LEO

ETH

ZIL

BAND

ETC

BSV

USDT

SUSHI

ICX

RUNE

ARK

UMA

BUC

BTRN

DCR

NEO

EOS

OM

TCC

ONE

PUNDIX

KOEL

KSM

BCD

MIOTA

RLC

YFI

WAVES

PAXG

BPC

ZEC
Current Price of 1 GRT = ₹
600,000 INR
For ₹
100 INR

you will get =

0.00045 GRT
Daily

The Graph Coin Price in INR
| Time | Price in INR | Change in % |
| --- | --- | --- |
| 26-10-2021 | ₹ 85.05 | +4.42% |
| Time | Price in INR | Change in % |
| --- | --- | --- |
| 26-10-2021 | ₹ 79.9 | +20.66% |
| Time | Price in INR | Change in % |
| --- | --- | --- |
| 10-2021 | ₹ 62.13 | -2.57% |
The Graph Coin Overview
What is The Graph Coin (GRT) ?
The Graph (GRT) is an ethereal token that enables the diagram, a decentralized protocol for blockchain indexing and query of data. The graph indexes blockchain data from networks like Ethereum and Filecoin, as does Google index the site. This information is organized into open APIs called subsections which can be queried by anybody.
The Graph Coin Price Prediction 2021
Since the new all-time high of $2.88 reached on February 12, the graph has been under consolidation. The digital asset is about to explode, as metrics online demonstrate that investors have a decent purchasing territory.

The foundation Graph has announced that it will support several protocols such as Polkadot, Solana, Close and Celo. In the near future, the GRT will join these four blockchains. After a 100x growth during 2020, the Graph ecosystem expanded substantially again in 2021.
The Graph Price in India (GRT to INR) in 2020
Though the value of the coin was 8 INR in December 2020, in the same month its value increased to 54.72 INR, the highest of the month of December in 2020. It sustained in the range of 20 to 30 INR throughout the end of the year.
The Graph Price in India (GRT to INR) in 2021
The Graph coin sustained in the range of 30-50 INR in January 2021. A sudden peak to 200.99 INR was recorded on February 12 as the coin saw momentum in the same month.
The Graph Coin Features
Agency
Own your identity, data, and reputation
Reliability
Guaranteed to run forever on reliable public infrastructure
Interoperability
Seamlessly switch between dApps
Money
Programmable money and financial contracts
Security
Safe, secure, and private
Governance
Transparent rules that people have a voice in.
SOL

TRX

BTC

KNC

SOLVE

STRAX

ENJ

GLM

CVC

AAVE

LYXE

NXT

ZRX

XEM

PAC

XFA

PAY

FESS

ADA

XRP

BDCC

COMP

ICP

C2C

DGB

MATIC

CFG

BNTX

VET

CLOAK

BTCHG

POLY

USDC

SHIB

THETA

GRT

BTS

DIVI

BAT

CL

XLM

DODO

XLA

MKR

1INCH

REN

FTT

FORTH

ETL

REP

AVAX

SXP

OCEAN

EWT

ALGO

RVN

OMG

UNI

WIN

DASH

CHZ

IOST

SRM

KAVA

FUNJO

XDC

LSK

LINK

FCT

QTUM

VYNC

LTC

DOGE

XMR

DOT

HYBN

MANA

STEEM

BCH

LPNT

MAHA

BAL

FIL

VBIT

M3C

PIVX

BDX

BTT

HYDRO

FKD

DCN

VGX

SNX

TOMO

XTZ

AOG

ATOM

SC

LEO

ETH

ZIL

BAND

ETC

BSV

USDT

SUSHI

ICX

RUNE

ARK

UMA

BUC

BTRN

DCR

NEO

EOS

OM

TCC

ONE

PUNDIX

KOEL

KSM

BCD

MIOTA

RLC

YFI

WAVES

PAXG

BPC

ZEC
Current Price of 1 GRT = ₹
600,000 INR
For ₹
100 INR

you will get =

0.00045 GRT
Trade Anywhere. Anytime
with All New BuyUcoin App & redeem code
BUYUCOINFREEBTC to get Free BTC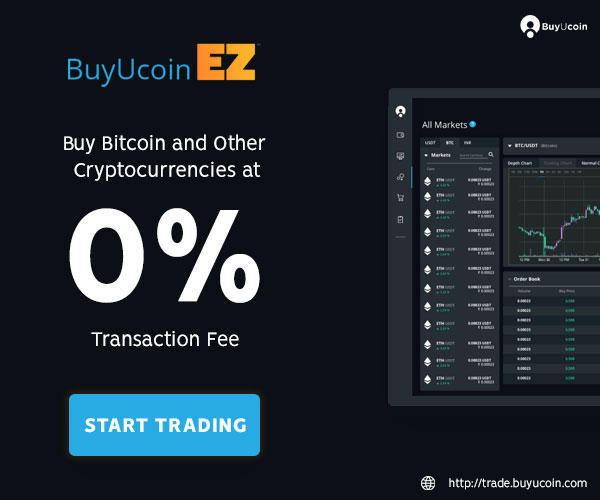 Blog post on the graph coin