×
Buy Uniswap in India
Buy Uniswap with BuyUcoin in less than 10 minutes and kickstart your crypto portfolio. Check UNI to INR price, choose one of the payment methods and buy Uniswap at the best rates.
Buy Uniswap Now
Uniswap Price Today in India
Uniswap Price Analysis Chart
24h High:
₹1,528.95
24h Low:
₹1,404.25
Change in %:
▲ 3.92%
DASH

MAHA

BTS

ETC

SOLVE

THETA

XLA

WIN

QTUM

BNTX

LTC

LPNT

FKD

DCR

PERP

EWT

DIVI

SOL

NEO

VGX

LSK

BTRN

MKR

TRX

ARK

SAND

FLOW

XDC

VET

AAVE

ZRX

LYXE

BUC

MIOTA

ATOM

FTM

BAT

STRAX

WAVES

PUNDIX

KNC

SNX

DODO

DGB

LINK

PAC

MANA

TCC

HBAR

BCH

XRP

REP

CHZ

IOST

GRT

HYBN

ETH

CLOAK

BSV

PAY

ADA

FUNJO

UNI

COMP

XEM

DOGE

TOMO

RVN

BTT

MATIC

ETL

GLM

XLM

RUNE

PAXG

C2C

M3C

FIL

XTZ

BDCC

ALGO

FORTH

ICP

SRM

HYDRO

EGLD

CVC

ENJ

ZEC

BPC

DOT

TCX

USDC

SC

XMR

SHIB

USDT

CFG

AVAX

XFA

LEO

FESS

RLC

CL

SXP

OMG

EOS

1INCH

OCEAN

BAL

PIVX

OM

BAND

DCN

AOG

ONE

NXT

BTC

MOVR

BTCHG

FCT

LUNA

FTT

POLY

VYNC

BDX

KOEL

KAVA

VBIT

KSM

ZIL

BNB

STEEM

ICX

REN

BCD

UMA

SUSHI

YFI

LRC
Current Price of 1 UNI =
600,000 INR
For
100 INR

you will get =

0.00045 UNI
How to Buy Uniswap in India?
Buy and Sell Uniswap in India with just 4 steps. Create your BuyUcoin Account, complete the KYC, add money with various different payment methods and buy Uniswap to create your first crypto portfolio. Earn free Uniswap worth INR 100 on signup. Now, that's an offer you can't miss!
Create a
Systematic Crypto Installment Plans

with Uniswap

To average out market volatility and organize your portfolio with specially engineered systematic Crypto Installment plans starting at just 100 INR, Invest today!
Top Crypto Performers 2021
Invest in the Top Performing Cryptocurrencies of the Year 2021 with Low-Risk and high returns
Invest Now
Expected ROI :
405%
Containing Crypto
Dogecoin SIP
Invest in Dogecoin, one of the best performing crypto of 2021 with Medium Risk & Highest expected returns
Invest Now
Expected ROI :
998%
Containing Crypto
Show All Plans
What Payment Methods to use to buy Uniswap in India?
Uniswap is an automated liquidity protocol powered by a constant product formula and implemented in a system of non-upgradeable smart contracts on the Ethereum blockchain. It obviates the need for trusted intermediaries, prioritizing decentralization, censorship resistance, and security. Uniswap is open-source software licensed under the GPL.

Pairs act as automated market makers, standing ready to accept one token for the other as long as the "constant product" formula is preserved. This formula, most simply expressed as x * y = k, states that trades must not change the product (k) of a pair's reserve balances (x and y).

Because k remains unchanged from the reference frame of a trade, it is often referred to as the invariant. This formula has the desirable property that larger trades (relative to reserves) execute at exponentially worse rates than smaller ones.

In practice, Uniswap applies a 0.30% fee to trades, which is added to reserves. As a result, each trade actually increases k. This functions as a payout to LPs, which is realized when they burn their pool tokens to withdraw their portion of total reserves. In the future, this fee may be reduced to 0.25%, with the remaining 0.05% withheld as a protocol-wide charge.
What you can buy with Uniswap?
Bitcoin is legal in India, and users can engage in buying and selling this on the exchanges. People also consider Bitcoin as an excellent store of value. Presently, there is no governing body to look after your cryptocurrency or protect it. In simpler words, a robust legislative framework is absent, but that doesn't make cryptocurrencies illegal in India. The Indian market has paced up the investment portfolio on cryptocurrency making it the 2nd out of 154 countries on Global Crypto Adoption Index by chainanalysis. Around 2 crore Indians are already active in trading Bitcoin and other cryptocurrency. However, crypto owners are not subject to the same safeguards that owners of other asset classes do. For example, if assisting any problem with the Banks, RBI has appointed an ombudsperson to help you with your queries. However, this is not the case with the crypto space.
In recent years, Bitcoin has gripped the Indian market, where people are looking to buy it to gain substantial returns. Since its inception, Bitcoin (BTC) has shown speculative returns and is trading at a whopping $68,000. Not just the returns, BTC acceptance is making the noise. There has been a surge in numbers where people are adopting the Blockchain wallet for storing Bitcoin. Alongside, Bitcoin doesn't discriminate against anyone and provides everyone a fair chance to utilize its services. The cryptocurrency market is working 24*7 that allow you to transact Bitcoin at any point in time. Additionally, Bitcoin works on the concept of blockchain technology that is transforming the digital world rapidly.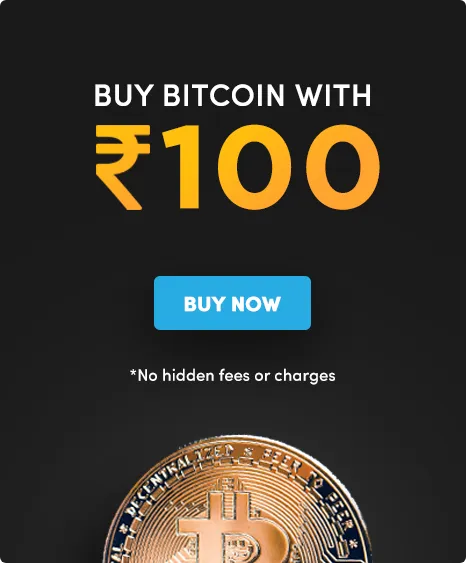 Why Choose BuyUcoin to Buy Uniswap?
Top Cryptocurrency Invest in 2021
Get an eye on Top Cryptocurrency to invest in 2021 with BuyUcoin's Personalised Curated List of Top gainers. Stay Updated with Latest Uniswap News and Price Prediction that provides you extra edge before deciding your next investment.
#3
Top Gainer
What to do after I buy Uniswap?
Frequently Asked Questions
What is Uniswap Mining?
Each Uniswap smart contract, or pair, manages a liquidity pool made up of reserves of two ERC-20 tokens.Anyone can become a liquidity provider for a pool by depositing an equivalent value of each underlying token in return for pool tokens. These tokens track pro-rata LP shares of the total reserves, and can be redeemed for the underlying assets at any time.

The Uniswap ecosystem consists primarily of three types of users: liquidity providers, traders, and developers. Liquidity providers are incentivized to contribute ERC-20 tokens to common liquidity pools. Traders can swap these tokens for one another for a fixed 0.3%fee (which goes to liquidity providers).

Developers can integrate directly with Uniswap smart contracts to power new and exciting interactions with tokens, trading interfaces, retail experiences, and more.In total, interactions between these classes create a positive feedback loop, fueling digital economies by defining a common language through which tokens can be pooled, traded and used.
What is Uniswap halving?
Uniswap (UNI) is a token used for governance actions in the Uniswap protocol, a decentralized automated liquidity protocol built on Ethereum where halving is not possible. Typically, smart contracts which need tokens to perform some functionality require would-be interactors to first make an approval on the token contract, then call a function that in turn calls transferFrom on the token contract. This is not how V2 pairs accept tokens.

Instead, pairs check their token balances at the end of every interaction. Then, at the beginning of the next interaction, current balances are differenced against the stored values to determine the amount of tokens that were sent by the current interactor.

To ameliorate rounding errors and increase the theoretical minimum tick size for liquidity provision, pairs burn the first Minimum Liquidity pool tokens.

For the vast majority of pairs, this will represent a trivial value. The burning happens automatically during the first liquidity provision, after which point the total supply is forevermore bounded.
Uniswap Price and Trade analysis
There is a 0.3% fee for swapping tokens. This fee is split by liquidity providers proportional to their contribution to liquidity reserves.Swapping fees are immediately deposited into liquidity reserves. This increases the value of liquidity tokens, functioning as a payout to all liquidity providers proportional to their share of the pool.

Fees are collected by burning liquidity tokens to remove a proportional share of the underlying reserves.Since fees are added to liquidity pools, the invariant increases at the end of every trade. Within a single transaction, the invariant represents token0_pool / token1_pool at the end of the previous transaction.

At the moment there are no protocol fees. However, it is possible for a 0.05% fee to be turned on in the future.In the future, it is possible that a protocol-wide charge of 0.05% per trade will take effect.This amount would not affect the fee paid by traders, but would affect the amount received by liquidity providers. Rather than calculating this charge on swaps, which would significantly increase gas costs for all users, the charge is instead calculated when liquidity is added or removed.

Each pair on Uniswap is actually underpinned by a liquidity pool. Liquidity pools are smart contracts that hold balances of two unique tokens and enforces rules around depositing and withdrawing them.

The primary rule is the constant product formula. When a token is withdrawn (bought), a proportional amount must be deposited (sold) to maintain the constant. The ratio of tokens in the pool, in combination with the constant product formula, ultimately determines the price that a swap executes at.
Why to buy Uniswap in India?
In Uniswap V1, trades are always executed at the "best possible" price, calculated at execution time. Somewhat confusingly, this calculation is actually accomplished with one of two different formulas, depending on whether the trade specifies an exact input or output amount.

Functionally, the difference between these two functions is miniscule, but the very existence of a difference increases conceptual complexity. Initial attempts to support both functions in V2 proved inelegant, and the decision was made to not provide any pricing functions in the core.

Instead, pairs directly check whether the invariant was satisfied (accounting for fees) after every trade. This means that rather than relying on a pricing function to also enforce the invariant, V2 pairs simply and transparently ensure their own safety, a nice separation of concerns.

One downstream benefit is that V2 pairs will more naturally support other flavors of trades which may emerge, (e.g. trading to a specific price at execution time).The good news is that the library provides a variety of functions designed to make this quite simple, and all swapping functions in the router are designed with this in mind.
How to Buy Uniswap India?
In India it is a wise option to choose BuyUcoin as the crypto exchanger to Get Uniswap.

Step 1: Signup instantly with your google account by accepting the terms and conditions.

Step 2: Enter the referral code if any and also set a new password.

Step 3: Add your bank details and also verify KYC

Step 4: In OTC desk click on Direct Buy

Step 5: Buy Uniswap using INR
Where to buy Uniswap in India from?
Are you in India wondering where to deposit your INR to start Investment in Uniswap? Buyucoin is the wisest choice as it has no exchange or transaction fee to incur as like the rest of crypto exchangers.

BuyUcoin also accepts direct UPI from virtual accounts with zero trading where Uniswapcan be directly bought using INR in a fraction of seconds.You can trade up to 10,000 INR value of cryptocurrency without any prior registration and KYC using BuyUcoin EZ Platform.
How to sell Uniswap in India?
Step 1: Go to the OTC desk

Step 2: Enter the required fields with correct format

Step 3: Enter the choice of your amount to Get Uniswap from INR.

Step 4: Click the button Sell Uniswap.
Where to sell Uniswap in India?
BuyUcoin has recently launched a new option called EZ where there is a limited Time Offer of 0% Trading Fees for Direct Crypto Buy/Sell Options for 40+ crypto currencies including Uniswap.