Perpetual Protocol Price Analysis Chart
1
PERP

to INR

Instant Buy
DASH

MAHA

BTS

ETC

SOLVE

THETA

XLA

WIN

QTUM

BNTX

LTC

LPNT

FKD

DCR

PERP

EWT

DIVI

SOL

NEO

VGX

LSK

BTRN

MKR

TRX

ARK

SAND

FLOW

XDC

VET

AAVE

ZRX

LYXE

BUC

MIOTA

ATOM

FTM

BAT

STRAX

WAVES

PUNDIX

KNC

SNX

DODO

DGB

LINK

PAC

MANA

TCC

HBAR

BCH

XRP

REP

CHZ

IOST

GRT

HYBN

ETH

CLOAK

BSV

PAY

ADA

FUNJO

UNI

COMP

XEM

DOGE

TOMO

RVN

BTT

MATIC

ETL

GLM

XLM

RUNE

PAXG

C2C

M3C

FIL

XTZ

BDCC

ALGO

FORTH

ICP

SRM

HYDRO

EGLD

CVC

ENJ

ZEC

BPC

DOT

TCX

USDC

SC

XMR

SHIB

USDT

CFG

AVAX

XFA

LEO

FESS

RLC

CL

SXP

OMG

EOS

1INCH

OCEAN

BAL

PIVX

OM

BAND

DCN

AOG

ONE

NXT

BTC

MOVR

BTCHG

FCT

LUNA

FTT

POLY

VYNC

BDX

KOEL

KAVA

VBIT

KSM

ZIL

BNB

STEEM

ICX

REN

BCD

UMA

SUSHI

YFI

LRC
Current Price of 1 PERP =
600,000 INR
For
100 INR

you will get =

0.00045 PERP
Daily

Perpetual Protocol Price in INR
| Time | Price in INR | Change in % |
| --- | --- | --- |
| 28-11-2021 | ₹ 1,012.62 | +0.03% |
| Time | Price in INR | Change in % |
| --- | --- | --- |
| 28-11-2021 | ₹ 1,012.62 | -7.92% |
| Time | Price in INR | Change in % |
| --- | --- | --- |
| 11-2021 | ₹ 1,247.86 | +1.67% |
Perpetual Protocol Overview
What is Perpetual Protocol (PERP) ?
Perpetual Protocol is a decentralized protocol that works on the concept of vAMM and offers perpetual contract trading on every asset. The Perpetual team claims it to be the first virtual Automated Market Maker (vAMM) that enables markets with no makers while still guaranteeing on-chain liquidity.

This helps in opening up the way for the emerging future and lowers the capital that traditional markets are dependent on. Alongside, the perpetual exchange also provides its users to open long or short positions on a variety of asset classes such as cryptocurrencies, commodities, and fiat currencies with up to 10x leverage.
Perpetual Protocol Price Prediction 2021
At the moment, Perpetual Protocol Coin price today is $17.54 USD, which is up by 6% over the last 24 hours. The current CoinMarketCap ranking is #95. 24-hour PERP volume is valued at $143,833,686 USD. PERP is traded on various exchanges, with the one of the top exchanges being BuyUcoin In India. Perpetual Protocol Coin has a circulating supply of 68,700,000 PERP coins with no maximum circulating supply.
Perpetual Protocol (PERP) Price Prediction 2021
Perpetual Protocol visions to incentivize a distributed network of computers to operate an exchange where users can buy and sell derivative contracts with up to 10x leverage. To achieve this it uses vAMM and collateralization vault for seamless flow of funds. The protocol is also equipped with an Insurance fund that is uniquely implemented in the ecosystem.

Insurance fund activates in the event of unexpected losses from either loss in the liquidation process or the inability of traders to fund position payments. This benefits from the transaction fees that are paid by the users as 50% of which is deposited in the Insurance Fund.

In India Cryptocurrency pair Perpetual Protocol to INR is in high demand by cryptocurrency enthusiasts. Here at Buyucoin, You will get the latest and most accurate real-time Perpetual Protocol price in INR. Users will also have access to the history of Perpetual Protocol price in INR, data charts, and news about the position as well as price in the cryptocurrency world.
Perpetual Protocol Features
Scalable Performance:
Perpetual Protocol provides a world-class trading experience that is accessible to everyone with a click. This is made possible through the power of public blockchains and L2 scaling solutions. The protocol also confirms that the exchange can process transactions at a better speed by incurring only minimal fees from the customers.
Decentralized by Design:
Perpetual Protocol utilizes virtual Automated Market Maker technology (vAMM) that helps for instant trading. Traders also have the liberty to take up to 10x leverage for going long or short on any asset. Additionally, the platform provides complete peace of mind as the user doesn't have to go through sign-ups, middle man, or counterparties.
Multiple Asset Class:
Perpetual Protocol supports every asset via a perpetual contract. To name a few, we have gold, fiat, BTC, BCH, ETH, ERC-20s, XRP, EOS, LTC, ZEC, XMR, and many more that are supported by the protocol. The only requirement is the price feed for the underlying asset from an oracle.
Accessible on All Blockchains:
Uniswap follows the constant product (x*y=k) algorithm that makes its traders pay the price for higher slippage even more than traders on centralized exchanges (CEXs). On the other hand, Perpetual Protocol's vAMM can set K algorithmically to provide lower slippage to traders.
1
PERP

to INR

Instant Buy
DASH

MAHA

BTS

ETC

SOLVE

THETA

XLA

WIN

QTUM

BNTX

LTC

LPNT

FKD

DCR

PERP

EWT

DIVI

SOL

NEO

VGX

LSK

BTRN

MKR

TRX

ARK

SAND

FLOW

XDC

VET

AAVE

ZRX

LYXE

BUC

MIOTA

ATOM

FTM

BAT

STRAX

WAVES

PUNDIX

KNC

SNX

DODO

DGB

LINK

PAC

MANA

TCC

HBAR

BCH

XRP

REP

CHZ

IOST

GRT

HYBN

ETH

CLOAK

BSV

PAY

ADA

FUNJO

UNI

COMP

XEM

DOGE

TOMO

RVN

BTT

MATIC

ETL

GLM

XLM

RUNE

PAXG

C2C

M3C

FIL

XTZ

BDCC

ALGO

FORTH

ICP

SRM

HYDRO

EGLD

CVC

ENJ

ZEC

BPC

DOT

TCX

USDC

SC

XMR

SHIB

USDT

CFG

AVAX

XFA

LEO

FESS

RLC

CL

SXP

OMG

EOS

1INCH

OCEAN

BAL

PIVX

OM

BAND

DCN

AOG

ONE

NXT

BTC

MOVR

BTCHG

FCT

LUNA

FTT

POLY

VYNC

BDX

KOEL

KAVA

VBIT

KSM

ZIL

BNB

STEEM

ICX

REN

BCD

UMA

SUSHI

YFI

LRC
Current Price of 1 PERP =
600,000 INR
For
100 INR

you will get =

0.00045 PERP
Trade Anywhere. Anytime
with All New BuyUcoin App & redeem code
BUYUCOINFREEBTC to get Free BTC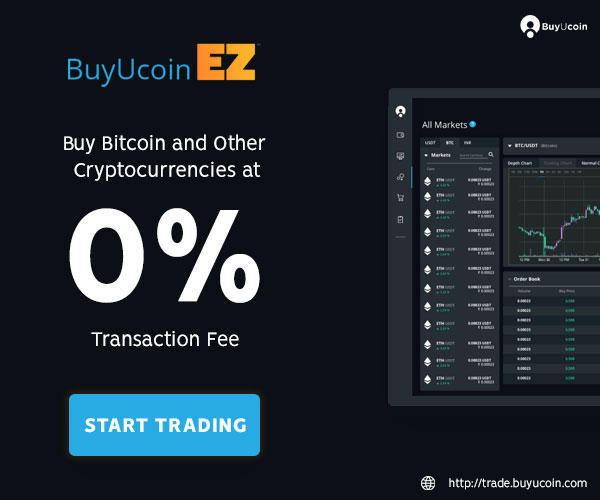 Blog post on perpetual protocol