Kyber Network Price Analysis Chart
SOL

TRX

BTC

KNC

SOLVE

STRAX

ENJ

GLM

CVC

AAVE

LYXE

NXT

ZRX

XEM

PAC

XFA

PAY

FESS

ADA

XRP

BDCC

COMP

ICP

C2C

DGB

MATIC

CFG

BNTX

VET

CLOAK

BTCHG

POLY

USDC

SHIB

THETA

GRT

BTS

DIVI

BAT

CL

XLM

DODO

XLA

MKR

1INCH

REN

FTT

FORTH

ETL

REP

AVAX

SXP

OCEAN

EWT

ALGO

RVN

OMG

UNI

WIN

DASH

CHZ

IOST

SRM

KAVA

FUNJO

XDC

LSK

LINK

FCT

QTUM

VYNC

LTC

DOGE

XMR

DOT

HYBN

MANA

STEEM

BCH

LPNT

MAHA

BAL

FIL

VBIT

M3C

PIVX

BDX

BTT

HYDRO

FKD

DCN

VGX

SNX

TOMO

XTZ

AOG

ATOM

SC

LEO

ETH

ZIL

BAND

ETC

BSV

USDT

SUSHI

ICX

RUNE

ARK

UMA

BUC

BTRN

DCR

NEO

EOS

OM

TCC

ONE

PUNDIX

KOEL

KSM

BCD

MIOTA

RLC

YFI

WAVES

PAXG

BPC

ZEC
Current Price of 1 KNC = ₹
600,000 INR
For ₹
100 INR

you will get =

0.00045 KNC
Daily

Kyber Network Price in INR
| Time | Price in INR | Change in % |
| --- | --- | --- |
| 26-10-2021 | ₹ 130 | +0.78% |
| Time | Price in INR | Change in % |
| --- | --- | --- |
| 26-10-2021 | ₹ 129 | +0.78% |
| Time | Price in INR | Change in % |
| --- | --- | --- |
| 10-2021 | ₹ 130 | -5.11% |
Kyber Network Overview
What is Kyber Network (KNC) ?
Kyber Network was founded in 2017 by LoiLuu, Victor Tran and YaronVelner and has headquartered in Singapore. The Kyber Network is one of the few ICO projects from the ICO 2017 boom that is both vibrant and good. The project has been on the minds of users as it and the price of its token, Kyber Network Crystal (KNC), continue to rise. Kyber exchanges happen to be much faster and cheaper than many central exchanges or payment processors. It does not matter that you do not trust anyone, including Kyber, with your finances. Nothing focuses on your assets other than the smart Kyber deals. This is the shame of intelligent contracts and decentralization. If you, as a taker, promote KNC payments to a hardware wallet company that only carries DAI, your payment calls on Kyber's smart contracts to initiate a token swap. Wise contracts from token reserves to exchange your KNC for DAI, which will be provided by the hardware wallet company. You get more use of your KNC, while the company gets (relatively) stronger crypto payments in the form of US dollar-based tokens. LoiLuu, YaronVelner, and Victor Tran are the founders of the Kyber Network, which has a Singapore-based blockchain-friendly headquarters. Luu led the decentralized mining pool project SmartPool and developed Oyente, the first open-source security analyzer for Ethereum smart contracts. Not to mention, the team also has Ethereum founding itself VitalikButerin as one of their advisors. Fun Fact: The name Kyber comes from Star Wars (kyber crystals used by lightsabers)
Kyber Network Price Prediction 2021
Clearly the Kyber Network is a blockchain project hit hard. There is no replacement for Ethereum tokens, strange economic tokens that can be fixed, a good team, and an ongoing list of causal associations as well as warehouse partnerships for the future Kyber Network. But is there anything else we need to consider? Clearly, the Kyber Network has been on a roller coaster lately. Aside from all that has been said, Kyber is also the most used DeFi project in 2019. Will they be able to continue it? Although left to be seen, this survey by the Kyber Network shows that Kyber's prospects look bright and we are happy to see where Kyber gets the decentralized world going forward.
Kyber Network price in India (KNC to INR) in Aug 2018
In Aug 2018, the price of Kyber Network was ₹30.30 and volume of ₹358962 with market cap of ₹503811792.
Kyber Network price in India (KNC to INR) in Dec 2018
In Dec 2018, the price of Kyber Network was ₹14.516 and volume of ₹642589 with market cap of ₹0
KNC Token price in India (KNC to INR) in Jan 2019
In Jan 2019, the price of KNC was ₹18.653 and volume of ₹456891 with market cap of ₹546454079
KNC Token price in India (KNC to INR) in Dec 2019
In Dec 2019, the price of KNC Token was ₹45.649 and volume of ₹615481 with market cap of ₹642561555
Kyber Network price in India (KNC to INR) in Jan 2020
In Jan 2020, the price of Kyber Network coins was ₹22.65 and volume of ₹612438 with market cap of ₹231845896
Kyber Network Coin price in India (KNC to INR) in Aug 2020
In Aug 2020, the price of Kyber Network was ₹13.56 and volume of ₹364588 with market cap of ₹158955940
Kyber Network Features
The Kyber Network not only provides a decentralized exchange tool to compete with centralized crypto exchanges but also connects various sign ecosystems to enable the free flow of assets through a decentralized Internet.
The network is designed to make global trade and decentralized financial products not only possible but also feasible. This is done by allowing for the immediate exchange of tokens across the width of the tokens, and in the absence of the risk of settlement.
In order for you to be more useful the network needs to be platform-agnostic, allowing any protocol or application to be able to take advantage of the water provided by Kyber Network without the impact of innovation.
SOL

TRX

BTC

KNC

SOLVE

STRAX

ENJ

GLM

CVC

AAVE

LYXE

NXT

ZRX

XEM

PAC

XFA

PAY

FESS

ADA

XRP

BDCC

COMP

ICP

C2C

DGB

MATIC

CFG

BNTX

VET

CLOAK

BTCHG

POLY

USDC

SHIB

THETA

GRT

BTS

DIVI

BAT

CL

XLM

DODO

XLA

MKR

1INCH

REN

FTT

FORTH

ETL

REP

AVAX

SXP

OCEAN

EWT

ALGO

RVN

OMG

UNI

WIN

DASH

CHZ

IOST

SRM

KAVA

FUNJO

XDC

LSK

LINK

FCT

QTUM

VYNC

LTC

DOGE

XMR

DOT

HYBN

MANA

STEEM

BCH

LPNT

MAHA

BAL

FIL

VBIT

M3C

PIVX

BDX

BTT

HYDRO

FKD

DCN

VGX

SNX

TOMO

XTZ

AOG

ATOM

SC

LEO

ETH

ZIL

BAND

ETC

BSV

USDT

SUSHI

ICX

RUNE

ARK

UMA

BUC

BTRN

DCR

NEO

EOS

OM

TCC

ONE

PUNDIX

KOEL

KSM

BCD

MIOTA

RLC

YFI

WAVES

PAXG

BPC

ZEC
Current Price of 1 KNC = ₹
600,000 INR
For ₹
100 INR

you will get =

0.00045 KNC
Trade Anywhere. Anytime
with All New BuyUcoin App & redeem code
BUYUCOINFREEBTC to get Free BTC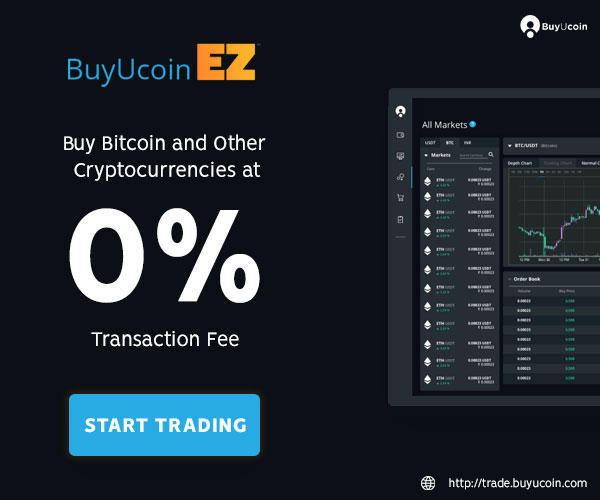 Blog post on kyber network