Decentraland Price Analysis Chart
1
MANA

to INR

Instant Buy
SOL

TRX

BTC

KNC

SOLVE

STRAX

ENJ

GLM

CVC

AAVE

LYXE

NXT

ZRX

XEM

PAC

XFA

PAY

FESS

ADA

XRP

BDCC

COMP

ICP

C2C

DGB

MATIC

CFG

BNTX

VET

CLOAK

BTCHG

POLY

USDC

SHIB

THETA

GRT

BTS

DIVI

BAT

CL

XLM

DODO

XLA

MKR

1INCH

REN

FTT

FORTH

ETL

REP

AVAX

SXP

OCEAN

EWT

ALGO

RVN

OMG

UNI

WIN

DASH

CHZ

IOST

SRM

KAVA

FUNJO

XDC

LSK

LINK

FCT

QTUM

VYNC

LTC

DOGE

XMR

DOT

HYBN

MANA

STEEM

BCH

LPNT

MAHA

BAL

FIL

VBIT

M3C

PIVX

BDX

BTT

HYDRO

FKD

DCN

VGX

SNX

TOMO

XTZ

AOG

ATOM

SC

LEO

ETH

ZIL

BAND

ETC

BSV

USDT

SUSHI

ICX

RUNE

ARK

UMA

BUC

BTRN

DCR

NEO

EOS

OM

TCC

ONE

PUNDIX

KOEL

KSM

BCD

MIOTA

RLC

YFI

WAVES

PAXG

BPC

ZEC
Current Price of 1 MANA = ₹
600,000 INR
For ₹
100 INR

you will get =

0.00045 MANA
Daily

Decentraland Price in INR
| Time | Price in INR | Change in % |
| --- | --- | --- |
| 18-10-2021 | ₹ 59.48 | -1.90% |
| Time | Price in INR | Change in % |
| --- | --- | --- |
| 18-10-2021 | ₹ 60.055 | -1.70% |
| Time | Price in INR | Change in % |
| --- | --- | --- |
| 10-2021 | ₹ 60.79 | -6.03% |
Decentraland Overview
What is Decentraland (MANA) ?
Decentraland (MANA) defines itself as an Ethereum blockchain virtual reality platform that allows users to create and experience content and applications and monetize them. Users buy parts of land that they later can navigate, build on and monetize in this virtual world.

Two tokens are using by Decentraland: MANA and LAND. MANA is an ERC-20 token to be burned to obtain non-smooth LAND tokens ERC-721. MANA tokens can also be used in the Decentraland market to pay for several avatars, wearables, and names.
Decentraland Price Prediction 2021
By January 2021, MANA tokens were in circulation just north of 1.49 billion. The current total supply of 2.19 billion MANA is about 68% equivalent. The initial total supply was 2.8 billion MANA but was reduced because of LAND auctions that burnt over 600 million MANA.

Various further burn mechanisms have been established, including MANA burning 2.5% on decentralized and marketplace transactions to further reduce the circulating supply of MANA.
Decentraland Token Price in India (MANA to INR) in 2020
From January to July, the price remained in the range of 1 to 4 INR, where from August the price increased suddenly to 7 INR. The highest all-time high price of Decentraland Token for the year 2020 was recorded on 30th August to be 7.93 INR.
Decentraland Token Price in India (MANA to INR) in 2021
Within January of 2021, the price jumped from 5 INR to 12 INR. In February, the token value increased to 20 INR, followed by March to reach 30 INR. The all-time highest price for the year 2021 is recorded on 16th March to be 77.08 INR.
Decentraland Features
Applications
The decentralized language allows applications, sports, games, and dynamic 3D scenes to be developed. This scripting language can handle various features, including object creation, texture loading, physics handling, user interactions, sounds, payments, and external calls.
Content Curation
In Decentrand, users are gaining mutual interest in neighborhoods. The location close to high traffic hubs will lead users to the content of landowners.
Advertising
Brands can advertise their products, services, and events using billboards near or in high-traffic land parcels. Some districts in Times Square in New York City can become virtual versions.
Digital Collectibles
We hope users will publish, share and collect rare digital assets from their creators on the blockchain. Like in other virtual worlds or online forums today, this digital asset is traded in this world via the scripting system and backed up by the abovementioned naming system.
Social
Currently, gathering groups in online forums, chat bands, or even other centralized games could bring their communities into Decentraland. In Decentraland also offline communities could find space to gather.
1
MANA

to INR

Instant Buy
SOL

TRX

BTC

KNC

SOLVE

STRAX

ENJ

GLM

CVC

AAVE

LYXE

NXT

ZRX

XEM

PAC

XFA

PAY

FESS

ADA

XRP

BDCC

COMP

ICP

C2C

DGB

MATIC

CFG

BNTX

VET

CLOAK

BTCHG

POLY

USDC

SHIB

THETA

GRT

BTS

DIVI

BAT

CL

XLM

DODO

XLA

MKR

1INCH

REN

FTT

FORTH

ETL

REP

AVAX

SXP

OCEAN

EWT

ALGO

RVN

OMG

UNI

WIN

DASH

CHZ

IOST

SRM

KAVA

FUNJO

XDC

LSK

LINK

FCT

QTUM

VYNC

LTC

DOGE

XMR

DOT

HYBN

MANA

STEEM

BCH

LPNT

MAHA

BAL

FIL

VBIT

M3C

PIVX

BDX

BTT

HYDRO

FKD

DCN

VGX

SNX

TOMO

XTZ

AOG

ATOM

SC

LEO

ETH

ZIL

BAND

ETC

BSV

USDT

SUSHI

ICX

RUNE

ARK

UMA

BUC

BTRN

DCR

NEO

EOS

OM

TCC

ONE

PUNDIX

KOEL

KSM

BCD

MIOTA

RLC

YFI

WAVES

PAXG

BPC

ZEC
Current Price of 1 MANA = ₹
600,000 INR
For ₹
100 INR

you will get =

0.00045 MANA
Trade Anywhere. Anytime
with All New BuyUcoin App & redeem code
BUYUCOINFREEBTC to get Free BTC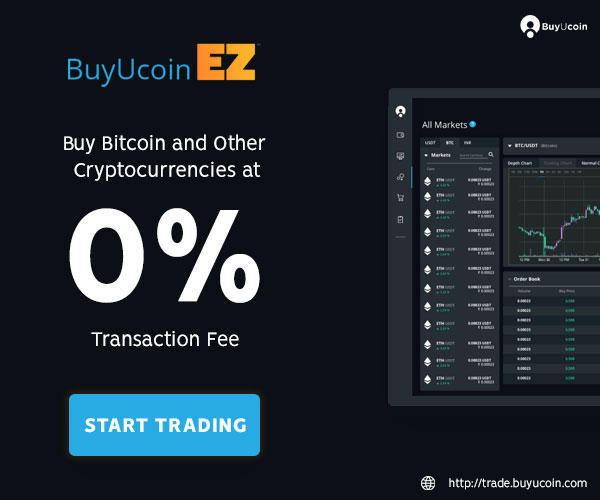 Blog post on decentraland