Backpacker Coin Price Analysis Chart
SOL

TRX

BTC

KNC

SOLVE

STRAX

ENJ

GLM

CVC

AAVE

LYXE

NXT

ZRX

XEM

PAC

XFA

PAY

FESS

ADA

XRP

BDCC

COMP

ICP

C2C

DGB

MATIC

CFG

BNTX

VET

CLOAK

BTCHG

POLY

USDC

SHIB

THETA

GRT

BTS

DIVI

BAT

CL

XLM

DODO

XLA

MKR

1INCH

REN

FTT

FORTH

ETL

REP

AVAX

SXP

OCEAN

EWT

ALGO

RVN

OMG

UNI

WIN

DASH

CHZ

IOST

SRM

KAVA

FUNJO

XDC

LSK

LINK

FCT

QTUM

VYNC

LTC

DOGE

XMR

DOT

HYBN

MANA

STEEM

BCH

LPNT

MAHA

BAL

FIL

VBIT

M3C

PIVX

BDX

BTT

HYDRO

FKD

DCN

VGX

SNX

TOMO

XTZ

AOG

ATOM

SC

LEO

ETH

ZIL

BAND

ETC

BSV

USDT

SUSHI

ICX

RUNE

ARK

UMA

BUC

BTRN

DCR

NEO

EOS

OM

TCC

ONE

PUNDIX

KOEL

KSM

BCD

MIOTA

RLC

YFI

WAVES

PAXG

BPC

ZEC
Current Price of 1 BPC = ₹
600,000 INR
For ₹
100 INR

you will get =

0.00045 BPC
Daily

Backpacker Coin Price in INR
| Time | Price in INR | Change in % |
| --- | --- | --- |
| 26-10-2021 | ₹ 2.11 | -3.21% |
| Time | Price in INR | Change in % |
| --- | --- | --- |
| 26-10-2021 | ₹ 2.31 | +38.32% |
| Time | Price in INR | Change in % |
| --- | --- | --- |
| 10-2021 | ₹ 1.89 | -23.79% |
Backpacker Coin Overview
What is Backpacker Coin (BPC) ?
Backpackercoin is a community-driven coin and our community is helping us to keep the price at 1 US Dollar consistent. The BPC ecosystem will use easy inclusion of payments in cryptocurrency and a fair digital arbitration system for buyers and sellers.

For its central functionality, the BackPacker Coin ecosystem utilises the NEM blockchain Smart Asset. Our expert team of engineers who work on the project since 2018 specifically developed the functioning.
Backpacker Coin Price Prediction 2021
At BackPacker Coin, we are aiming to release an EMC that solves all issues for today and future generations of travellers around the globe through a stable universal coin payment system. With instant payment, instead of stuck in the endless turret of the transaction, the BackPacker Coin offers negligible transaction costs. The BackPacker Coin aims at revolutionising the whole travel sector.
BackPacker Coin Price in India (BPC to INR) in 2020
The price of BackPacker Coin was in the range of 70 to 80 INR throughout the year without any high or low deviations where a sudden short span of the peak was noted on 9th June 2020 where the price was recorded to be 113.42 INR, the highest price of the year 2020.
BackPacker Coin Price in India (BPC to INR) in 2021
The price of the BackPacker coin was recorded in the range of 50 to 85 INR both in January and February were two sudden records where noted in February and March. On February 9, 2021, the price exploded to 148.76 INR and on March 9, 2021, the price was recorded to be 227.32 INR which is an all-time high of BPC coin now.
Backpacker Coin Features
Multi-Device Consistent
The Backpacker Coin network will offer platforms such as mobile applications and paid processing, which will ultimately be an excellent medium of international trade. Backpacker coins are traded perfectly across all devices and applications.
Private Keys
A critical feature of the world of crypto-currency is private keys and users control over them. It enables users to control their coins completely and allows users to deal in any way they choose. It can trigger transactions only with private keys.
Fees Structure
Unlike some other stable coin projects, the Backpacker Coin ecosystem has no fixed fees. Transaction cost, as in the case of actual cryptocurrency projects like Bitcoin itself, is related to the size of the transaction requested by users.
Annual Inflation rate
For stalkers to find new blocks in the ecosystem, the Backpacker Coin system offers just rewards. The supply of BPC is also intended to gradually decrease.
Security
A major safety focus for the user on the platform is the Backpacker Coin project. It has industry-standard safety features implemented across the whole blockchain platform.
SOL

TRX

BTC

KNC

SOLVE

STRAX

ENJ

GLM

CVC

AAVE

LYXE

NXT

ZRX

XEM

PAC

XFA

PAY

FESS

ADA

XRP

BDCC

COMP

ICP

C2C

DGB

MATIC

CFG

BNTX

VET

CLOAK

BTCHG

POLY

USDC

SHIB

THETA

GRT

BTS

DIVI

BAT

CL

XLM

DODO

XLA

MKR

1INCH

REN

FTT

FORTH

ETL

REP

AVAX

SXP

OCEAN

EWT

ALGO

RVN

OMG

UNI

WIN

DASH

CHZ

IOST

SRM

KAVA

FUNJO

XDC

LSK

LINK

FCT

QTUM

VYNC

LTC

DOGE

XMR

DOT

HYBN

MANA

STEEM

BCH

LPNT

MAHA

BAL

FIL

VBIT

M3C

PIVX

BDX

BTT

HYDRO

FKD

DCN

VGX

SNX

TOMO

XTZ

AOG

ATOM

SC

LEO

ETH

ZIL

BAND

ETC

BSV

USDT

SUSHI

ICX

RUNE

ARK

UMA

BUC

BTRN

DCR

NEO

EOS

OM

TCC

ONE

PUNDIX

KOEL

KSM

BCD

MIOTA

RLC

YFI

WAVES

PAXG

BPC

ZEC
Current Price of 1 BPC = ₹
600,000 INR
For ₹
100 INR

you will get =

0.00045 BPC
Trade Anywhere. Anytime
with All New BuyUcoin App & redeem code
BUYUCOINFREEBTC to get Free BTC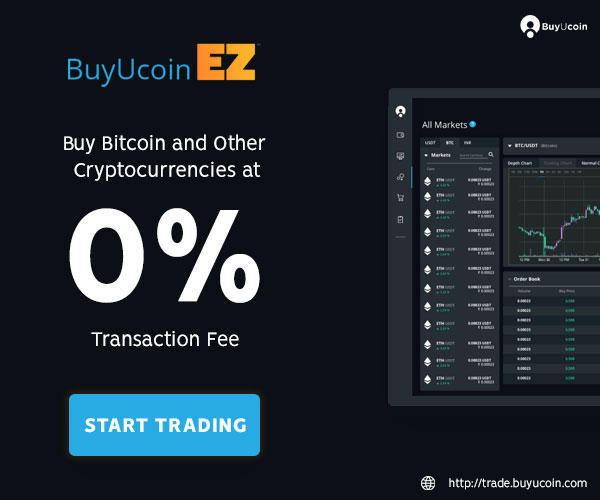 Blog post on backpacker coin