Crypto price Technical analysis is the study of statistical patterns, obtained from the historical price and volume data, to identify opportunities for trade. Technical analysts analyze trends of price fluctuations, trading signals, and other analytical methods to determine the strength and weakness of an asset.
Technical Analysis may apply historical trading data such as cryptocurrencies, forex, commodities, and stocks to any protection.
you can find below these top 5 crypto price prediction report.
Ethereum (ETC)
Bitcoin (BTC)
Ripple (XRP)
Litecoin (LTC)
Bitcoin Cash (BCH)
With BuyUcoin you will get knowledge of Cryptocurrency Trading
Lets Start…
Bitcoin (BTC) Price Update
BTC did manage to pull back from our intraday regions of 18500$ and reached the 19500$, we believe upside push to be extended towards the 19600-19700$(wick fishing towards that region), from there a drop towards the 17,000$ is expected.
Trade Bitcoin at 0% Fees! & Win Cashback
Ethereum (ETH) Price Update
ETH has completed its intraday upside movement of 590$-600$, aligning with the BTC analysis ETH can see the upside push one last time before coming back towards the downside of 500-520$.
Trade ETH at 0% Fees! & Win Cashback
Ripple (XRP) Price Update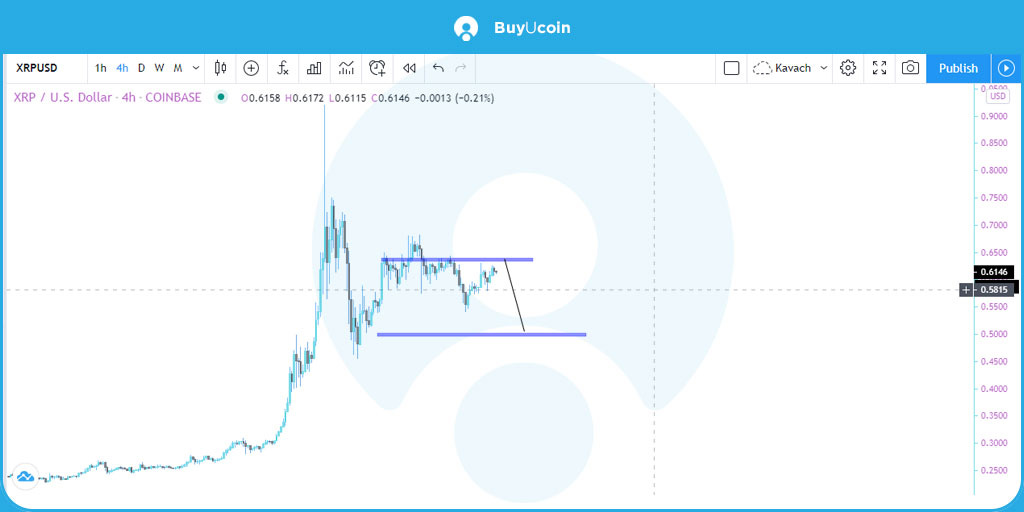 XRP did outperform BTC and ETH in the past few days and breached the 64 cents regions(which was unexpected).
We believe the XRP rally is within the final phase and we can expect the drop soon (Wait for the confirmation from BTC and ETH)
XRP downside targets are located towards the 0.5$(first zone) and even push towards the 0.40$(second target).
Trade Ripple at 0% Fees! & Win Cashback
Litecoin (LTC) Price Update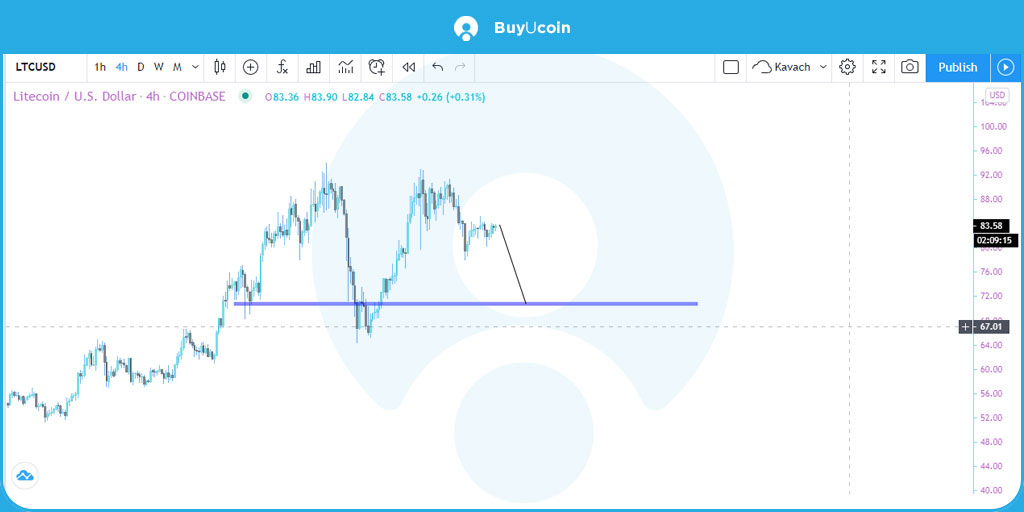 LTC is also holding the current 80$ region (forming the lower highs on the higher time frame).
Aligning with the BTC analysis LTC will start its downside movement towards the 50$ soon.
As most of the alts have completed their upside movements of the longer-term perspective, we think it's time to start considering the downside targets of BCH as well.
Trade LTC at 0% Fees! & Win Cashback
Bitcoin Cash (BCH) Price Update
Long term upside targets of BCH is located at around 480-500$, if it comes through that will be ~60% profits from the current zone. (if BTC and ETH sustain its zones, BCH will likely to hit the zone).
As the drop is expected from the BTC, we can see the downside regions of BCH first before going towards the upside zones. (Target located at around 200-240$).
Trade BCH at 0% Fees! & Win Cashback
Source:- BuyUcoin's Newsletter