Crypto Technical analysis is the study of statistical patterns, obtained from historical price and volume data, to identify opportunities for trade. Technical analysts analyse trends of price fluctuations, trading signal and other analytical methods to determine the strength and weakness of an asset.
Technical Analysis may apply historical trading data such as cryptocurrencies, forex, commodities, and stocks to any protection.
you can find below these top 5 crypto technical analysis report.
Ethereum (ETC)
Bitcoin (BTC)
Ripple (XRP)
Litecoin (LTC)
Bitcoin Cash (BCH)
With BuyUcoin you will get knowledge of Cryptocurrency Trading
Lets Start…
Bitcoin Price Analysis 26th to 31st OCT
BTC did managed to push a little extra to the 13,000$ territory, which is going to trick many individuals for the long opportunity from here.
BTC will going to see a major meltdown to the downside regions of 9000$ and even wick fish to the 8000$ region one last time before blasting to the 16000$ region
Ethereum Price Analysis 26th to 31st OCT
ETH slowly made a higher low on the weekly time frame and did reach to our first profit taking region of 420$ and rejected that region very well.
Aligning with the BTC analysis, ETH will also see the major meltdown to the 200$ in the coming months.
Litecoin Price Analysis 26th to 31st OCT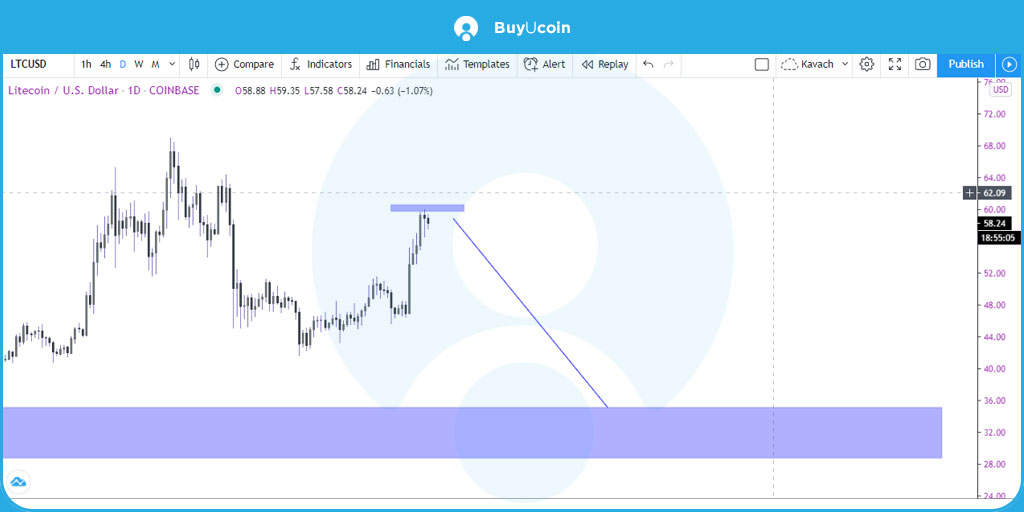 LTC, long awaited blast to the upside regions of the 58-60$ region commenced successfully last week and did manage to close within those boundaries.
I believe LTC will see the dropdown to around 30$ from here before going to the 70-80$ region.
Ripple Price Analysis 26th to 31st OCT
XRP is still acting as an undervalued crypto currency among the other currencies as it is still moving under the 27 cents region.
On the intraday perspective XRP will likely see a push towards 28-30 cents, and then XRP will drop towards the sub 20 cents region.
Bitcoin Cash Price Analysis 26th to 31st OCT
BCH is still holding pretty well the zone support floor region from the past few weeks now, and it's almost time to see a breakdown to the sub 200$ region when BTC hit the 9000$ support floor.